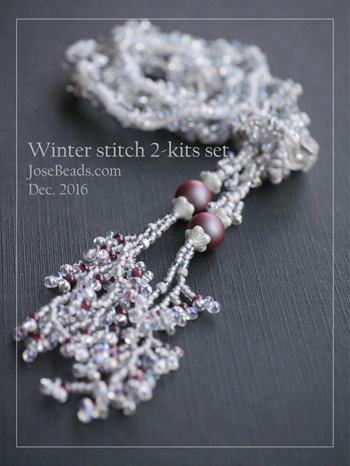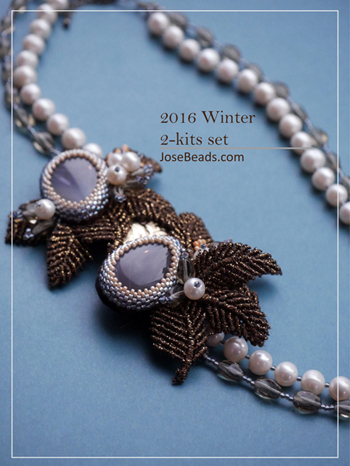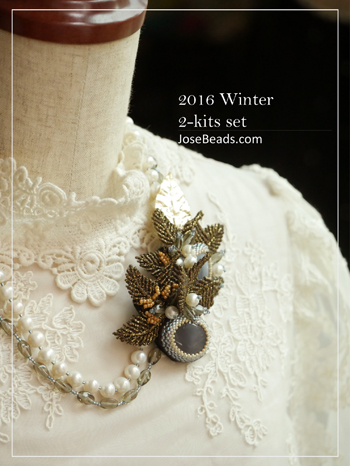 2 projects kits (Winter 2016 stitch) : HKD 2,350
Sold out, thank you so much!

2016 Seasonal kits schedule >>>
---------------------------------------
JoseBeads Seasonal kits in 2016
We only provide certificate for those who
attend lessons of all Off-loom Stitch or all Crochet Jewelry
Certifications will be issued by JoseBeads Company
after 8 pieces have been examined.
Remarks:
1. Please make appointment at least 2 working days before lesson
2. Lesson fee for each lesson HKD 300/3 hours
(for each project)
3. Certification fee is HKD 550
4. Payment can be done by EPS or cash only.
5. Enrollment/Enquiry at 283 5605 or info@josebeads.com